Best language schools in Tarlac (ranked based on student reviews)
Filter
Map
Methodology of language school ranking
This ranking of language schools in Tarlac is 100% transparent. It is
exclusively based on the objective criteria of authentic reviews of clients
who booked their language course at our site, and whose
attendance was verified
. The
primary ranking criteria is the average overall student satisfaction
rating (
detailed information about the methodology
).
Didn't find what you are looking for?
Why Tarlac? Escape the crowds of major Filipino cities and visit Tarlac for a more

...
genuine insight into life here. Food lovers are spoiled for choice with so many options to indulge in authentic Filipino cuisine. Learn about the city's history in the Aquino museum and how a revolution that started here inspired the world. An environmentally rich destination offering many sports opportunities such as the favourite trek to the picturesque Mount Pinatubo for views of the stunning turquoise waters in the volcanic Crater Lake.
Interested in online courses?
Most popular English course types in Tarlac
Interesting information about Tarlac
Key Facts about Tarlac
Population: 184,000
Time zone: +18h. (GMT +8)
Region: Central Luzon, Province of Tarlac
Currency: PHP (1 PHP = 0.0181 USD)
Cost of Living:
Big Mac price (Philippines average):

153.41 PHP (52% cheaper than in USA)
Mains electricity:
Residential voltage:

230 V

Frequency:

60 Hz
Map with location of English schools in Tarlac



Other destinations that were popular to combine with courses in Tarlac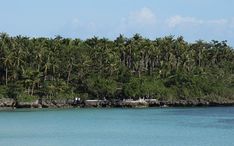 Cebu City
7 schools