3 Italian & Cooking courses in Rome offered by 2 language schools - 2 week Italian course.
Filter
Map
Rome map with schools offering Italian & Cooking courses



How our students rated their experience in Rome
Overall attractiveness of Rome
601 authentic ratings from students who reserved a course with us in Rome
Interested in Italian & Cooking courses in other cities?
Reviews by former students who attended a Italian & Cooking course in Rome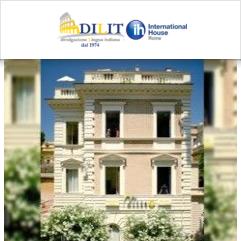 Good location and facilities
My teacher did not explain the new grammar, even though people said they did not know what he was talking about. At the same time it was frustrating because I could not read ahead on my own since he did not say what grammar we would study the next day. You should know another latin language since it´s not allowed to speak English even though you are a beginner. My teacher explained things in many ways in Italian. If you are from China for example that does not help.

17 August 2016
Course: Italian + Italian Home-Cooking - 1 week
Student age: 35 years
Italian course types in Rome
Interested in online courses?
FAQ about schools in Rome
How much is the cheapest Italian & Cooking course in Rome?

270€ for 2 weeks is the lowest price for an Italian & Cooking course in Rome. The average cost of an Italian & Cooking course in Rome is 0€ per week.

What is the best language school offering Italian & Cooking courses in Rome?

Scuola Leonardo da Vinci has received the best overall rating in Rome among all language schools offering Italian & Cooking programmes.

Which Italian school offers the best rated teaching for Italian & Cooking courses in Rome?

What is the recommended course duration?

You can take courses for just 1 week. For significant progress opt for longer durations. According to a survey of StudyTravel Magazine the average course duration for Italy is 4.5 weeks.

What are the costs of living in Rome?

Italian & Cooking course destinations