Tegucigalpa Language School Ranking based on student ratings - 1 school
Filter
Map
Interested in online courses?
Tegucigalpa ratings & opinions
What school directors said about Tegucigalpa

Tegucigalpa has a lot of colonial history, colonial buildings, museums, parks, lovely villages around the town, a lot of Spaniards culture.
Information about Tegucigalpa
Why Tegucigalpa? Tegucigalpa is the capital of Honduras and is a city spread across mountainous terrain and filled with bustling city streets. Apart from the usual sight-seeing in the centre you can also hike to the top of El Picacho for stunning views over the city and La Tigra National Park is a short drive away, a tropical paradise compared to the concrete jungle.
Key Facts about Tegucigalpa
Population: 851,000
Time zone: -8h. (GMT -6)
Region: Francisco Morazán,
Currency: HNL (1 HNL = 0.0377 EUR)
Visa requirements data last updated on 01 Dec. 2022
(
Source
)
Cost of Living:
* 100 = prices in Nicosia
Student price index excluding rent:

68* (32% cheaper than Nicosia)

Student price index including rent:

108* (8% more expensive than Nicosia)
Price index food only:

69* (31% cheaper than Nicosia)

Big Mac price (Honduras average):

89.48 HNL

(18% cheaper than in United Kingdom)
Mains electricity:
Residential voltage:

110 V

Frequency:

60 Hz
Other destinations that were popular to combine with courses in Tegucigalpa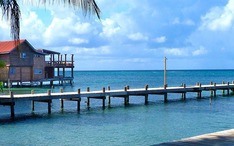 La Ceiba
1 school
Didn't find what you are looking for?
Interested in language travel to other cities? Have a look at Spanish language schools in other cities in Honduras such as La Ceiba or see our list of all schools in Honduras.
You may also want to consult options outside Honduras for learning Spanish.