Best language schools in Otavalo (ranked based on student reviews)
Find the best Spanish school in Otavalo at the lowest price
Plaza de Ponchos Otavalo Indigenous Market
| | |
| --- | --- |
| 4.0 | Quality of teaching |
| 3.2 | Leisure program |
Covid-19 Status:
School currently open
Instituto Superior de Español Otavalo school is situated in the small Andean town of Otavalo, a very privileged location right next to the Handicrafts Indigenous Market "Plaza de Ponchos".... More
Which school to choose?
Get free advice from our language travel experts to help you find the best school for you.
Key Facts about Otavalo
Otavalo: This Ecuadorian city is located in a valley, surrounded by peaks of the volcanoes Imbabura, Mojanda and Cotacatchi. The surrounding area is filled with spectacular scenery including lakes and ecological reserves. The Indians of Otavalo are famous for the weaving of textiles, which has a 4000 year history. The town has an expansive market, especially on Saturday.
Population: 33,000
Time zone: +5h. (GMT -5)
Region: Imbabura,
Currency: USD
Otavalo quality of life rating:

4.0 (4 reviews by our former students)
Mains electricity:
Residential voltage:

120 V

Frequency:

60 Hz
Map with location of Spanish schools in Otavalo



Events in Otavalo
Best time to take a language course in Otavalo
Christmas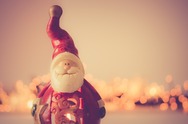 24 December 2020 - 25 December 2020Christmas celebration also takes place in the indigenous culture. Indeed, the communities and ancestral towns combine this celebration with the remembering of the blooming: they exchange gifts and thank nature for life and food.
Pawkar Raymi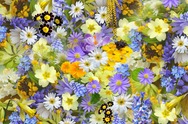 February 2021Every year, the Andean people thank Pacha Mama (Mother Earth) for the beautiful, blooming colours of the flowers and to the Sun and the Earth for being the elements responsible for everything so beautiful.
Carnival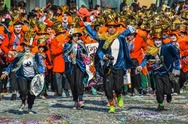 February 2021This is a colourful festival celebrated in many cities and towns. It takes place when flowers and fruits blossom. There are events and parades everywhere, traditional dances, decorations and games.
Holy Week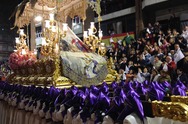 April 2021 - April 2Holy Week is a time of reflection. In big cities it is a huge event to remember the pain that Christ suffered to take away our sins. Adults, elders and even children walk through the streets, many of them barefooted carrying big crosses similar to the ones that Jesus carried on the way to Calvary.
Labor Day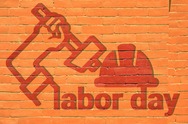 01 May 2021On this day, many social organisations get together and walk to government buildings remembering the mutual compromise with the country.
La fiesta de los Corazas y Pendoneros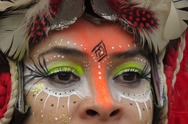 June 2021Held in San Rafael, a small city near Otavalo, La Fiesta de los Corazas y Pendoneros is a great opportunity to discover local customs and traditions. Across two days, traditional dances take place in the streets of the city and locals wear colourful costumes creating an amazing spectacle.
Corpus Christi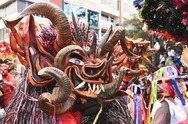 June 2021Corpus Christi is a festival that mixes faith and culture. Every year, many communities get together and dance, thanking God and nature for the food that has been harvested.
Inti Raymi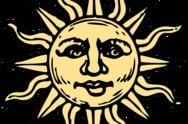 20 June 2021 - 22 June 2021IntiRaymi is a very special time in the Andean culture. The sun symbolises life and this festival is one of gratefulness for being able to harvest from the earth and appreciating the healing through what nature produces.
San Pedro and San Pablo Festivities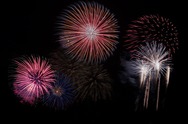 June 2021This is a festival that is especially important in the province of Imbabura. A combination of Catholic faith and folklore expressions with dance, fireworks, music and praying.
Yamor Festivities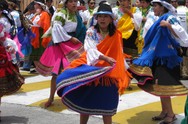 September 2021Yamor is a festival that combines the pre-Incan culture with the religious faith of the people. This represents the thankfulness to Pacha Mama (Mother Earth). Every year the celebrations get more and more colourful and traditionally people drink "Chicha del Yamor" on this day.
Day of the Death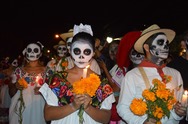 02 November 2021This is a tradition that takes place especially in indigenous towns. It is a time to remember those that are no longer with us in this world. Families visit graveyards with the favourite dishes of their loved ones that have passed away and they sit together to eat with them.
Other destinations that were popular to combine with courses in Otavalo
Quito
5 schools