Otavalo Language School Ranking based on student ratings - 2 schools
Filter
Map
Interested in online courses?
Otavalo ratings & opinions
How our students rated their experience in Otavalo
Overall attractiveness of Otavalo
5 authentic ratings from students who reserved a course with us in Otavalo
What our students said about Otavalo
3.0
Otavalo along with Loja are my two favorite cities in Ecuador
robert

Information about Otavalo
Why Otavalo? This Ecuadorian city is located in a valley, surrounded by peaks of the volcanoes Imbabura, Mojanda and Cotacatchi. The surrounding area is filled with spectacular scenery including lakes and ecological reserves. The Indians of Otavalo are famous for the weaving of textiles, which has a 4000 year history. The town has an expansive market, especially on Saturday.
Key Facts about Otavalo
Population: 33,000
Time zone: +5h. (GMT -5)
Region: Imbabura,
Currency: USD
Visa requirements data last updated on 01 Dec. 2022
(
Source
)
High season: December
Low season: April
Average course price per week (High season): 168 €
Average course price per week (Low season): 219 US$
Mains electricity:
Residential voltage:

120 V

Frequency:

60 Hz
Events in Otavalo
Best time to take a language course in Otavalo
Day of Work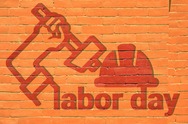 01 May 2023On this day, many social organisations get together and walk to government buildings remembering the mutual compromise with the country.
Inti Raymi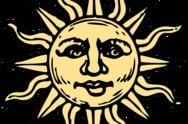 20 June 2023 - 22 June 2023IntiRaymi is a very special time in the Andean culture. The sun symbolises life and this festival is one of gratefulness for being able to harvest from the earth and appreciating the healing through what nature produces.
November 2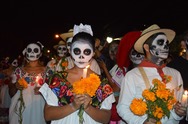 02 November 2023This is a tradition that takes place especially in indigenous towns. It is a time to remember those that are no longer with us in this world. Families visit graveyards with the favourite dishes of their loved ones that have passed away and they sit together to eat with them.
Christmas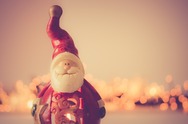 24 December 2023 - 25 December 2023Christmas celebration also takes place in the indigenous culture. Indeed, the communities and ancestral towns combine this celebration with the remembering of the blooming: they exchange gifts and thank nature for life and food.
FAQ about courses in Otavalo
What is the best language school for adults in Otavalo?

Which Spanish school in Otavalo has the best location?

Instituto Superior de Español, located in Modesto Jaramillo # 669 y Juan de Salinas, 2nd Floor, Plaza de Ponchos Otavalo Indigenous Market has been voted as the school with the best location in Otavalo.

How did students rate Otavalo compared to other cities?

Students rated Otavalo with 4.0 stars out of 5.

What type of business Spanish courses are offered in Otavalo?

Do schools in Otavalo offer courses to prepare for Spanish exams? Which exams?

Schools in Otavalo offer specific preparation courses for the following exams: DELE.

Other destinations that were popular to combine with courses in Otavalo

Didn't find what you are looking for?