Best language schools in Royan (ranked based on student reviews)
You are interested in learning French in Royan? We have researched all the details about the best French language schools in Royan for you so that you can easily compare prices, reviews, courses for adults and teenagers and special offers.
France: Covid-19 information for international visitors
Filter
Map
Didn't find what you are looking for?
Interested in language travel to
other cities
? Have a look at French language schools in other cities in France such as
Aix-en-Provence
,
Annecy
,
Antibes
,
Avignon
,
Béziers
,
Biarritz
,
Bordeaux
,
Brest
,
Cannes
,
Lille
,
Lyon
,
Marseille
,
Montpellier
,
Morzine (Alpes)
,
Nantes
,
Nice
,
Paris
,
Rennes
,
Rouen
,
Saint Laurent de Cerdans
,
Saint-Pierre (Réunion Island)
,
Toulon
,
Toulouse
,
Tours
,
Vichy
or see our list of all
schools in France
. You may also want to consult options outside France for
learning French
.
Why Royan? The town of Royan is a safe, typical seaside tourist town situated in Western France. It has many XIX century mansions and modern buildings, a marina, a fishing harbour and many large sandy beaches. A bourgeois town, known also for its casinos and hotels, Royan is a very sunny city all-year-round.
Interested in online courses?
Which school to choose?
Get free advice from our language travel experts to help you find the best school for you.
Most recent student reviews of language schools in Royan
What school directors said about Royan

Located between Bordeaux and La Rochelle, Royan is a famous seaside resort that earn the coveted title of City of Art and History.
Jean-Paul CLECH
Director of CAREL, lives in Royan since 2011
Most popular French course types in Royan
Key Facts about Royan
Population: 20,000
Time zone: +11h. (GMT +1)
Region: Poitou-Charentes, Département de la Charente-Maritime
Currency: EUR (1 EUR = 1.1896 USD)
Royan quality of life rating:

3.9 (130 reviews by our former students)
Cost of Living:
Big Mac price (France average):

3.84 € (20% cheaper than in USA)
Mains electricity:
Residential voltage:

230 V

Frequency:

50 Hz
Map with location of French schools in Royan



Events in Royan
Best time to take a language course in Royan
Jeudis Musicaux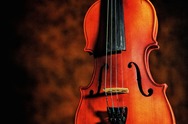 15 June 2021 - 15 September 2021Weekly classical music concerts (every Thursday) in different cities around Royan from June to September.
Festival pyromélodique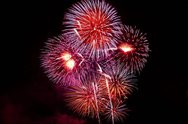 15 August 2021A fireworks show mixed with symphonic music and texts. Every year, around 100 000 spectators attend this event held on Royan main beach.
Arrival Airport
Bordeaux–Mérignac (BOD)
- 92 km. from Royan city center
Public transportation to city center:
Every 60 minutes, 20,00 €, 180 minutes.
Main stops: Bordeaux - Mérignac Airport, Bordeaux City Center + Bordeaux City Center, La Rochelle + La Rochelle, Royan
Taxi: 90 minutes drive to city center of Royan
Direct international flights from:
United Kingdom: Birmingham, Bristol, Edinburgh, Glasgow International, Liverpool, London Gatwick, London Luton, London Stansted, Southampton
Canada: Montreal Pierre Elliott Trudeau