Island of Elba Language School Ranking based on student ratings - 2 schools
Filter
Map
Interested in online courses?
Island of Elba ratings & opinions
What our students said about Island of Elba
5.0
Elba was great. Ferry transport in July / August is packed - plan ahead, or avoid those two months.
Bruce

Most recent student reviews of language schools in Island of Elba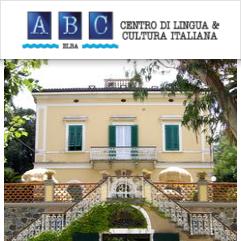 The instructor, Deborah, was great. Very engaged and interactive. The staff were always friendly, helpful and supportive. The location is great - a small oasis, at a fair price, within walking distance of Porto Azurro and easy bicycling distance to the SE corner of Elba.

5 July 2022
Course: General Course - 1 week
Student age: 62 years
Information about Island of Elba
Why Island of Elba? Elba is a tiny treasure island off the coast of Italy and is renowned for its clear blue seas and beautiful beaches. The perfect place for outdoor sports and activities, on land choose from hiking or mountain biking, if you prefer the ocean, then a day of sailing or an afternoon at the thermal baths of San Giovanni. But the most popular sport or all is diving or snorkelling where you can explore rich seabeds housing many species of fish. And if that's not enough to grab your attention maybe it's rich Etruscan, Roman and Medieval history will draw you in.
Key Facts about Island of Elba
Time zone: GMT +0
Currency: (1 = 0.0000 USD)
Visa requirements data last updated on 01 Dec. 2022
(
Source
)
Cost of Living:
Big Mac price (Italy average):

0.00

(7% cheaper than in USA)
Mains electricity:
Residential voltage:

230 V

Frequency:

50 Hz
FAQ about courses in Island of Elba
What is the best language school for adults in Island of Elba?

Which Italian school in Island of Elba has the best location?

How did students rate Island of Elba compared to other cities?

Students rated Island of Elba with 5.0 stars out of 5.

How much is the cheapest Italian course in Island of Elba?

278€ for 1 weeks is the lowest price for an Italian course in Island of Elba. The average cost of a language course in Island of Elba is 427€ per week.

Which schools in Island of Elba offer the best excursions and afternoon activities?

Didn't find what you are looking for?

Interested in language travel to other cities? Have a look at Italian language schools in other cities in Italy such as , Alberobello, Alghero, Alghero (Sardinia), Arezzo

...

, Ascoli Piceno, Bagno di Romagna, Bari, Bologna, Brindisi, Cagliari, Calabria, Camerano, Castiglioncello, Catania, Cefalù, Como, Cortona, Cosenza, Florence, Genoa, La Maddalena, Lucca, Milan, Milazzo (Sicily), Modena, Mola di Bari, Montepulciano, Naples, Orbetello, Oristano (Sardinia), Otranto, Palermo, Pescara, Pisa, Ravenna, Reggio Emilia, Rimini, Rome, Salerno, Sanremo, Santa Domenica, Sestri Levante, Siena, Siracusa, Sorrento, Taormina, Todi, Trapani (Sicily), Trieste, Tropea, Turin, Urbania, Varese, Venice, Verona, Viareggio, Vibo Valentia, Vicenza or see our list of all schools in Italy. You may also want to consult options outside Italy for learning Italian.