Lucca Language School Ranking based on student ratings - 1 school
Filter
Map
Interested in online courses?
Lucca ratings & opinions
How our students rated their experience in Lucca
Overall attractiveness of Lucca
86 authentic ratings from students who reserved a course with us in Lucca
What our students said about Lucca
4.0
We felt very comfortable. The old town is beautiful, with lots of great restaurants, bars and cafes. However, one should never forget to have insect repellent with you. In and around Lucca there is a lot of water and unfortunately a lot of mosquitos.
Dagmar
Germany
4.0
It's a beautiful town, if you are looking for night clubs you're in the wrong place but there are numerous bars cafes and restaurants to enjoy. Lucca though was a great place to go learn Italian
Philip
England UK
5.0
It is a small city that has everything, good public transport to travel to nearby cities and very quiet and safe. I am in love with its old town inside the walls. I have not felt like a tourist.
Cristina
Spain
4.0
Nice little town, but because of the old preserved city centre with many tourists you do not find every day life in an Italian city here
Klaus
Germany
5.0
Wonderful little old town, ideal location - as a starting point for sightseeing (Pisa, Firenze, ...), hiking (Alpi Apuane), sea ...
Lutz
Germany
5.0
Nice city. A bit touristy. Good range of music activities. Interesting buildings.
Karin
Sweden
1.0
Very nice city but do not go to Koine Terrible terrible school
Nancy

5.0
I loved loved loved Lucca and will definitely be back!
Charlene

5.0
Lucca is a very special place. Like a dry Venice.
Charlie

5.0
It's a wonderful city with friendly people.
Pius
Switzerland
Information about Lucca
Why Lucca? Tuscanys best kept secret, Lucca can be found on the Serchio River and is one of the most loved cities in the entire region if not country. It is known for it's well-preserved Renaissance walls that date back to the Middle Ages and were the work of famous artist and architect, Leonardo de Vinci. Thanks to these thick and high fortifications, Lucca has preserved its heritage magnificently and inside you can find a historic city centre dating back to Roman and Medieval times and a kaleidoscope of all the best things in Tuscany); a medley of piazzas, tiny churches, art galleries and a labyrinth of tiny cobble-stoned streets. Explore the area and discover some of its many beautiful churches and towers. Pisa is only a short train ride away but guaranteed you will have no interest in leaving this fabulous city once you arrive.
Key Facts about Lucca
Population: 82,000
Elevation: 19 m. above sea level
Time zone: +11h. (GMT +1)
Region: Tuscany, Provincia di Lucca
Currency: EUR (1 EUR = 1.0731 USD)
Visa requirements data last updated on 01 Dec. 2022
(
Source
)
High season: September
Low season: January
Average course price per week (High season): 268 €
Average course price per week (Low season): 344 €
Cost of Living:
Big Mac price (Italy average):

4.45 €

(7% cheaper than in USA)
Mains electricity:
Residential voltage:

230 V

Frequency:

50 Hz
Weather in Lucca
Climate Table
Legend:
Midday Temperature
Night-time Temperature
32 °F
32 °F
32 °F
32 °F
32 °F
32 °F
32 °F
32 °F
32 °F
32 °F
32 °F
32 °F
74

mm
70

mm
77

mm
80

mm
61

mm
43

mm
24

mm
57

mm
88

mm
120

mm
122

mm
85

mm
What to do in Lucca
ST. Martin's Cathedral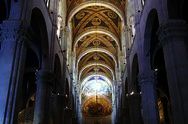 City Wall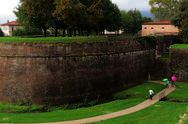 Pfanner Palace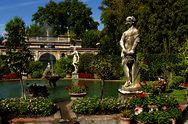 Lucca

Arrival airports
Pisa International (PSA)
- 19 km. from Lucca city center
Public transportation to city center:
Every 60 minutes, 30 minutes.
Main stops: Pisa Centrale, Lucca
Every 60 minutes, 60 minutes.
Main stops: Aeroporto Galilei Di Pisa, Piazzale Verdi
Taxi: 30 minutes drive to city center of Lucca
Florence Peretola (FLR)
- 56 km. from Lucca city center
Public transportation to city center:
Every 60 minutes, 65 minutes.
Main stops: Florence Airport/Viale Guidoni, V.Le Cavour Fs
Every 60 minutes, 65 minutes.
Main stops: Florence Airport/Viale Guidoni, Viale Europa, Viale Europa Fr. Hotel Napoleon, Carducci 4, Lucca
Taxi: 45 minutes drive to city center of Lucca
Public transportation in Lucca
Other destinations that were popular to combine with courses in Lucca
Didn't find what you are looking for?
Interested in language travel to other cities? Have a look at Italian language schools in other cities in Italy such as , Alberobello, Alghero, Alghero (Sardinia), Arezzo

...
, Ascoli Piceno, Bagno di Romagna, Bari, Bologna, Brindisi, Cagliari, Calabria, Camerano, Castiglioncello, Catania, Cefalù, Como, Cortona, Cosenza, Florence, Genoa, Island of Elba, La Maddalena, Milan, Milazzo (Sicily), Modena, Mola di Bari, Montepulciano, Naples, Orbetello, Oristano (Sardinia), Otranto, Palermo, Pescara, Pisa, Ravenna, Reggio Emilia, Rimini, Rome, Salerno, Sanremo, Santa Domenica, Sestri Levante, Siena, Siracusa, Sorrento, Taormina, Todi, Trapani (Sicily), Trieste, Tropea, Turin, Urbania, Varese, Venice, Verona, Viareggio, Vibo Valentia, Vicenza or see our list of all schools in Italy.
You may also want to consult options outside Italy for learning Italian.