Filter
Map
Methodology of language school ranking
This ranking of language schools in Trapani (Sicily) is 100% transparent. It is
exclusively based on the objective criteria of authentic reviews of clients
who booked their language course at our site, and whose
attendance was verified
. The
primary ranking criteria is the average overall student satisfaction
rating (
detailed information about the methodology
).
Didn't find what you are looking for?
Interested in language travel to other cities? Have a look at Italian language schools in other cities in Italy such as Alberobello, Alghero (Sardinia), Arezzo, Ascoli Piceno, Bagno di Romagna

...
, Bari, Bologna, Brindisi, Cagliari, Calabria, Camerano, Castiglioncello, Catania, Catania (Sicily), Cefalù, Como, Cortona, Florence, Genoa, Island of Elba, La Maddalena, Lucca, Milan, Milazzo (Sicily), Modena, Mola di Bari, Montepulciano, Naples, Orbetello, Oristano (Sardinia), Otranto, Palermo, Pescara, Pisa, Ravenna, Reggio Emilia, Rimini, Rome, Salerno, Sanremo, Santa Domenica, Sestri Levante, Siena, Siracusa, Sorrento, Taormina, Todi, Trieste, Tropea, Turin, Urbania, Varese, Venice, Verona, Viareggio, Vibo Valentia, Vicenza or see our list of all schools in Italy.
You may also want to consult options outside Italy for learning Italian.
Why Trapani (Sicily)? Trapani is the city of salt and wind mills and boasts a pretty

...
old town and some very important cultural sites, not to mention its beautiful seaside resorts. Along its elegant pedestrian area you can admire churches, cathedrals and castle remains. Nearby there are many gardens which offer a very relaxing spot to enjoy a carefree stroll.
Interested in online courses?
What school directors said about Trapani (Sicily)
With some of the finest beaches and natural reserves in Italy, Trapani has the perfect size and position for a stay of 1 week up to 6 months in Sicily
Most popular Italian course types in Trapani (Sicily)
Interesting information about Trapani (Sicily)
Key Facts about Trapani (Sicily)
Time zone: GMT +0
Currency: (1 = 0.0000 USD)
Cost of Living:
Big Mac price (Italy average):

0.00 (20% cheaper than in USA)
Mains electricity:
Residential voltage:

230 V

Frequency:

50 Hz
Map with location of Italian schools in Trapani (Sicily)



Events in Trapani (Sicily)
Best time to take a language course in Trapani (Sicily)
Luglio Musicale Trapanese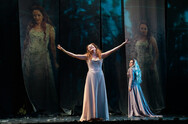 01 July 2022 - 27 August 2022Created in the late 19th century so that audiences of the Teatro Garibaldi in Trapani could continue to enjoy opera music in the summer, the Trapani municipal gardens now offer one of the most prestigious open-air theatres in Italy.