Filter
Map
Methodology of language school ranking
This ranking of language schools in Camerano is 100% transparent. It is
exclusively based on the objective criteria of authentic reviews of clients
who booked their language course at our site, and whose
attendance was verified
. The
primary ranking criteria is the average overall student satisfaction
rating (
detailed information about the methodology
).
Didn't find what you are looking for?
Interested in language travel to other cities? Have a look at Italian language schools in other cities in Italy such as Alberobello, Alghero (Sardinia), Arezzo, Ascoli Piceno, Bagno di Romagna

...
, Bari, Bologna, Brindisi, Cagliari, Calabria, Castiglioncello, Catania, Catania (Sicily), Cefalù, Como, Cortona, Florence, Genoa, Island of Elba, La Maddalena, Lucca, Milan, Milazzo (Sicily), Modena, Mola di Bari, Montepulciano, Naples, Orbetello, Oristano (Sardinia), Otranto, Palermo, Pescara, Pisa, Ravenna, Reggio Emilia, Rimini, Rome, Salerno, Sanremo, Santa Domenica, Sestri Levante, Siena, Siracusa, Sorrento, Taormina, Todi, Trapani (Sicily), Trieste, Tropea, Turin, Urbania, Varese, Venice, Verona, Viareggio, Vibo Valentia, Vicenza or see our list of all schools in Italy.
You may also want to consult options outside Italy for learning Italian.
Why Camerano? Camerano is a small town nestled between beautiful hills and its

...
landscape is decorated with many vineyards that overlook the Adriatic sea. It is most known for the extensive tunnel system that lies underneath most of the old city. It is a mix of food, wine, mystery and culture, come and see for yourself!
Interested in online courses?
What our students said about Camerano
5.0
Beautiful area without too many tourists
Rosmarie
Austria
How our students rated their experience in Camerano
Overall city attractiveness
5 authentic reviews from students who reserved with us
Most recent student reviews of language schools in Camerano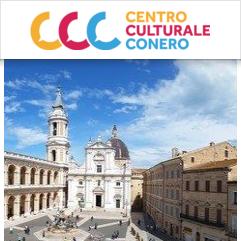 Centro Culturale Conero
Friendly atmosphere, easy going process of learning.

14 May 2018
Course: Pulcinella - 3 weeks
Student age: 61 years
Petar
Bulgaria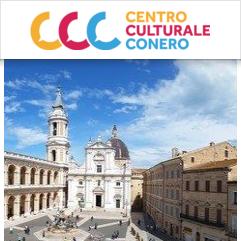 Centro Culturale Conero
School managers and employees' friendly attitude.
Great place! The best one of what I have seen in Italy. Individual approach to students.

9 August 2016
Course: Pulcinella - 3 weeks
Student age: 106 years
Yulia
Russian Federation
Most popular Italian course types in Camerano
Interesting information about Camerano
Key Facts about Camerano
Population: 6,000
Elevation: 231 m. above sea level
Time zone: +11h. (GMT +1)
Region: The Marches, Provincia di Ancona
Currency: EUR (1 EUR = 1.0578 USD)
Cost of Living:
Big Mac price (Italy average):

4.32 € (20% cheaper than in USA)
Mains electricity:
Residential voltage:

230 V

Frequency:

50 Hz
Map with location of Italian schools in Camerano



Weather in Camerano
Climate Table
Legend:
Midday Temperature
Night-time Temperature
32 °F
32 °F
32 °F
32 °F
32 °F
32 °F
32 °F
32 °F
32 °F
32 °F
32 °F
32 °F
67

mm
57

mm
63

mm
56

mm
55

mm
50

mm
47

mm
66

mm
74

mm
74

mm
79

mm
75

mm
Arrival Airport
Ancona Falconara (AOI)
- 18 km. from Camerano city center
Public transportation to city center:
+
Every 60 minutes, 5,00 €, 80 minutes.
Main stops: Castelferretti, Ancona + Ancona, Camerano
Taxi: 45 €, 20 minutes drive to city center of Camerano
Direct international flights from:
United Kingdom: London Stansted
Other destinations that were popular to combine with courses in Camerano