Best language schools in Newcastle (ranked based on student reviews)
Find the best English school in Newcastle at the lowest price. Compare quality, reviews and special offers for adult courses. Learn English in Newcastle.
COVID-19 RELATED INFORMATION FOR England UK
From July 10, you will not have to self isolate when you arrive in England if you: are travelling or returning from one of the countries with a travel corridor exemption or if have not been to or stopped in a country that's not on the travel corridors exemption list in the previous 14 days.
From July 10, unless you have visited or stopped in any other country or territory in the preceding 14 days, passengers arriving from the following countries and territories will not be required to self-isolate on arrival into England: Andorra, Antigua and Barbuda, Aruba, Australia, Austria, The Bahamas, Barbados, Belgium, Bonaire, St Eustatius and Saba, Croatia, Curaçao, Cyprus, Czech Republic, Denmark, Dominica, Faroe Islands, Fiji, Finland, France, French Polynesia, Germany, Greece, Greenland, Grenada, Guadeloupe, Hong Kong, Hungary, Iceland, Italy, Jamaica, Japan, Liechtenstein, Lithuania, Luxembourg, Macao (Macau), Malta, Mauritius, Monaco, the Netherlands, New Caledonia, New Zealand, Norway, Poland, Reunion, San Marino, Serbia, Seychelles, South Korea, Spain, St Barthélemy, St Kitts and Nevis, St Lucia, St Pierre and Miquelon, Switzerland, Taiwan, Trinidad and Tobago, Turkey, Vatican City State, Vietnam. Ireland, the Channel Islands and the Isle of Man are exempt as they are part of the common travel area. The 14 British Overseas Territories are also exempt.
Before travelling to the UK, you must complete the public health passenger locator form 48 hours before your arrival.
Hygiene measures: all schools are subjected to follow a protocol on cleaning and disinfection which is in accordance with national laws and recommendations. Students have to maintain a distance of 2 metres in the class and school in general and they have to wash and disinfect their hands often and constantly; hand sanitizers are provided in all rooms and in the common areas. The use of masks is obligatory.
Accommodation: shared rooms are not available at the moment due to the distancing rules, but single rooms are available in residences.
The recommendation is to avoid public transport. If you do use public transport, it's mandatory to wear a mask and you must stay 2 metres apart from other people.
In public people must stay 2 metres apart and it's mandatory to wear a mask. It's also recommended by the World Health Organisation.
Bars and restaurants are currently closed for dine in customers. Many restaurants are offering take away services - there are lots of options online. Supermarkets are open in several locations.
Last revision/update: 07 July 2020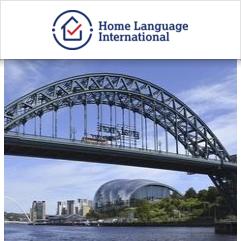 Over 2000 qualified teachers in 30 countries all over the world are associated with the school organisation. 'Study & Live in your Teacher's Home' offers you the unique opportunity for a full immersion experience. The most common criticism of language courses is that students speak their own language with friends after class. This weakness is completely eliminated, as you are the only student in... More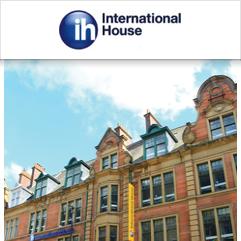 Situated in a large and spacious building in the centre of Newcastle, close to all the city centre attractions and with excellent transport links. More
Which school to choose?
Get free advice from our language travel experts to help you find the best school for you.