Newcastle Language School Ranking based on student ratings - 6 schools
Filter
Map
Accreditations:
This school is an official exam centre for the FCE, CAE and CELTA exams. International House Newcastle is located in the vibrant and unique city of Newcastle, in northeastern England. The school is housed in a large Victorian building in the city centre, with many amenities, bars, shops, eateries and attractions nearby. The stadium of Newcastle Football Club is just around the corner! Additional sites of interest within walking distance of the school include the Laing Art Gallery, the Theatre Royal, Grainger Market, the Discovery Museum, the Life Science Centre and much more! International House Newcastle supplies programmes for students of all levels and various ages throughout the year. In addition to General English courses, taught over several schedules and intensities, Young Learner and Teacher Training programmes are available at specific times throughout the year. Private tuition, Business English, Exam Preparation (CELTA, FCE, CAE, CPE, IELTS), DELTA, and multiple courses for specific learning are also available. Private tuition is available in conjunction with or independently from any other course or programme. The school provides varied activities and excursion opportunities for students to enjoy as they wish. Evening activities may include movie nights, welcome dinners, club nights out, and sports nights. Excursions are varied and can include trips to Edinburgh, York, Hadrian's Wall, the Lake District, the Castles of Northumbria and more! Homestay facilities within local families, Studios and shared apartment accommodation can be arranged through the school, subject to availability.
More
| | |
| --- | --- |
| 5.0 | Quality of teaching |
| 4.2 | Leisure program |
Accreditations:
The school is a 5-minute walk from the city centre. It is near cafés, restaurants, bars, shops and parks. Attractions in the city include Newcastle Castle and the Great North Museum: Hancock.
More
The Academy of Excellence - International (AEi) is an English language institute situated in the northeastern, culturally rich city of Newcastle, England. The school is housed in the Union Chambers Building of Newcastle, a fantastic building that offers students all they may need to feel welcomed, comfortable and motivated. AEi Newcastle is in the city centre, within walking distance of cafes, bars, restaurants and many of the city's attractions. Such attractions and sites of interest close to the school include the Gate Shopping Centre, Tyne Theatre & Opera House, Newcastle Castle, the Life Science Centre, several live music venues and much more! The school is a 5-minute walk from Newcastle's Central train station and has various public transport networks available nearby (bus, taxi, train). The central location of AEi Newcastle means it is within walking distance of many attractions and sites of interest. Should students wish to travel outside the city, there are several regular train routes, with destinations such as Edinburgh, Scotland, within a 90-minute train ride of the school. The school offers English language programmes to students of all levels. In addition to General English taught over various intensities, AEi Newcastle also provides English for Specific Purposes, Conversation English & Elocution, IELTS Academia, Cambridge English and Private Tuition.
More
Accreditations:
Part of the mission statement of NIS is to develop the student's interest in being lifelong learners and users of the English language whilst ensuring administrative and academic excellence through continual professional development. Newcastle International School is a language school located in the centre heart of Newcastle upon Tyne, in a modern building surrounded by cafes, restaurants and a shopping mall. The building is located in front of the back entrance of Newcastle City Library. The school is just a 1-minute walk from the nearest bus stop, 2 minutes from the Metro station, and near North Umbria Street and the famous Grey Street. The school's prime location means students are no more than a short walk away from all the major attractions in Newcastle. Such attractions and places of interest within walking distance of the school include the Discovery Museum, Tyne Theatre and Opera House, the Newcastle Arts Centre, St. James's Park, the Life Science Centre and much more. The school provides courses for students of all levels and various ages at different times of the year. In addition to General English courses taught over several schedules and intensities, the school provides one-to-one tuition, two-to-one tuition, IELTS Exam Preparations and Business English throughout the year. During the summer months, Junior Summer Camps are also readily available.
More
Over 2000 qualified teachers in 30 countries all over the world are associated with the school organisation. 'Study & Live in your Teacher's Home' offers you the unique opportunity for a full immersion experience. The most common criticism of language courses is that students speak their own language with friends after class. This weakness is completely eliminated, as you are the only student in your teacher's house.
More
The school is located in Central Newcastle. Attractions in the city include Beamish Museum, the Great North Museum: Hancock and Discovery Museum.
More
Interested in online courses?
Newcastle ratings & opinions
How our students rated their experience in Newcastle
Overall attractiveness of Newcastle
4 authentic ratings from students who reserved a course with us in Newcastle
What our students said about Newcastle
5.0
A very well-connected city with a rich cultural and entertainment offer that met my expectations 100% for a stay in such a touristic destination.
Ryszard
Poland
Most recent student reviews of language schools in Newcastle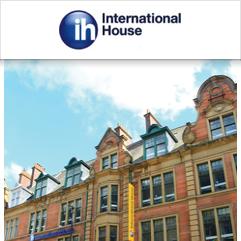 I really liked the way of teaching, the people are also friendly and so are the teachers. The location of the school is right in the centre which is a huge plus.

7 August 2023
Course: General English 25 - 1 week
Student age: 17 years
Information about Newcastle
Why Newcastle? Newcastle harbours a spirited mix of heritage and urban sophistication against a backdrop of Victorian elegance and industrial grit. Newcastle is known throughout Britain for its thumping nightlife which is bolstered by an huge and very energetic student population. With excellent art galleries, a fabulous concert hall, boutique hotels, fantastic shopping, award-winning dining and of course, lively bar scene, there's something for everyone here. Yet the city remains deeply rooted in tradition, and is embodied by the no-nonsense famous Geordie spirit.
Key Facts about Newcastle
Population: 193,000
Time zone: +10h. (GMT +0)
Region: England, Newcastle upon Tyne
Currency: GBP (1 GBP = 1.2153 USD)
Visa:
Nationals from USA do not require a visa to study short term courses up to 180 days. Documentation regarding purpose of visit must be shown at the border in order to enter the country. For Study purposes: letter of enrolment from school, accommodation arrangements and proof of payments to the relevant institutions.
Check visa requirements for nationals from other countries.
Visa requirements data last updated on 01 Dec. 2022
(
Source
)
Cost of Living:
* 100 = prices in New York
Price index excluding rent:

79* (21% cheaper than New York)

Price index including rent:

61* (39% cheaper than New York)
Price index food only:

75* (25% cheaper than New York)

Big Mac price (England UK average):

3.65 £

(14% cheaper than in USA)
Mains electricity:
Residential voltage:

230 V

Frequency:

50 Hz
Events in Newcastle
Best time to take a language course in Newcastle
Chinese New Year
January 2024Every year on the first day of the new year, according to the lunar calendar, the city of Newcastle celebrates Chinese New Year with a parade complete with dragons, giant puppets, traditional costumes and drums.
Will be announced
July 2024A music and art festival held every year since 2005 in Ouseburn Valley, Evolution Emerging spotlights emerging artists in one day of endless concerts and shows. This is one of the largest events of its type in the region and an unmissable opportunity for little known artists to show-off their talent.
Will be announced
July 2024Gay Pride of Newcastle aims to bring together the LGBT community in one giant party and parade to celebrate and encourage LGBT tolerance.
Will be announced
August 2024Dedicated to Indian, Bengali and Pakistani culture, MELA is a multidisciplinary event celebrating Asian cultures though numerous shows, concerts, workshops, and food tastings. A great occasion to meet new people and celebrate the richness of world diversity.
FAQ about courses in Newcastle
What is the best language school for adults in Newcastle?

Which English school in Newcastle has the best location?

International House, located in 7-15 Gallowgate, City Centre has been voted as the school with the best location in Newcastle.

Which schools in Newcastle offer the best excursions and afternoon activities?

Which English school offers the best rated teaching in Newcastle?

What are the costs of living in Newcastle?

Didn't find what you are looking for?

Interested in language travel to other cities? Have a look at English language schools in other cities in England UK such as Abingdon, Arundel, Ascot, Ashford, Bath

...

, Bedford, Birmingham, Blackpool, Bournemouth, Bradford, Brighton, Bristol, Broadstairs, Bury St Edmunds, Cambridge, Canterbury, Caterham, Chelmsford, Cheltenham, Chester, Chichester, Cobham, Colchester, Cornwall, Cotswolds, Cottesmore, Crowthorne, Dover, Durham, East Budleigh, Eastbourne, Egham, Exeter, Exmouth, Folkestone, Gloucester, Guilford, Hailsham, Hampstead, Hastings, Hatfield, Henley-On-Thames, Hereford, Hook, Hove, Ilfracombe, Ipswich, Isle of Sheppey, Isle of Wight, Jersey, Kent, Kingston upon Thames, Lancashire, Lancaster, Lancing, Leamington Spa, Leeds, Lincolnshire, Liverpool, London, Loughborough, Luton, Maidstone, Malvern, Manchester, Margate, Milton Keynes, Moulton, Newquay, Norwich, Nottingham, Oakham, Oxford, Paignton, Peterborough, Plymouth, Portsmouth, Preston, Ramsgate, Reading, Rochester, Salisbury, Scarborough, Sheffield, Shrewsbury, Skegness, Southampton, Stratford, Stratford-upon-Avon, Suffolk, Surrey, Torquay, Totnes, Truro, Watford, Weymouth, Winchester, Windlesham, Windsor, Woburn, Woking, Woldingham, Woodbridge, Woodcote, Worcester, Worthing, York or see our list of all schools in England UK. You may also want to consult options outside England UK for learning English.