Cheltenham Language School Ranking based on student ratings - 4 schools
Filter
Map
Interested in online courses?
Cheltenham ratings & opinions
How our students rated their experience in Cheltenham
Overall attractiveness of Cheltenham
11 authentic ratings from students who reserved a course with us in Cheltenham
What our students said about Cheltenham
5.0
Cheltenham is just the right size to get around easily and has very nice shops. However, the bus system is a disaster.
Susanne
Germany
5.0
I would like to get to know this special city better. I liked it very much.
Elisabeth
Germany
4.0
Cheltenham is a pretty spa town with character.
Claudia
Germany
What school directors said about Cheltenham
It is a typical English town where you can experience real English life and culture; a true immersion programme.
David Arrowsmith
Director of Inlingua , lives in Cheltenham since 2003
Most recent student reviews of language schools in Cheltenham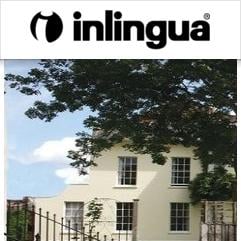 Brilliant teachers who are very dedicated and motivating! Small classes and really friendly, helpful staff.

26 June 2023
Course: General English 30 - 2 weeks
Student age: 61 years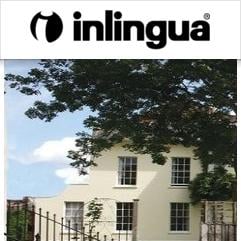 friendly and serious atmosphere
Very well organized tour guides and very good, nice and very patient teachers!

4 July 2016
Course: General English 20 - 1 week
Student age: 68 years
Information about Cheltenham
Why Cheltenham? Cheltenham is a town in England and home to the renowned Cheltenham Festival, a 4 day horse racing event held annually in March at the Cheltenham Racecourse. Locals have a reputation for being wealthy and respectable, and a short walk along the Promenade will give you a first-class view of their wonderful houses, shops and gardens. But it wasn't always this way, Cheltnam was just your average, sleepy town before the discovery of a mineral spring in the 18th century, it is to this that the town owes much of its air of gracious refinement. It still boasts many graceful Regency buildings, theatres and manicured squares and you can find fine art at The Wilson museum. Cheltenham is in a great location to visit the Cotswolds, lying just west of the hills of this much-loved range. Think of the Cotswolds as unspoiled rolling countryside, cosy little villages, authentic market towns and houses built from the range's golden oolitic limestone.
Key Facts about Cheltenham
Population: 117,000
Time zone: +10h. (GMT +0)
Region: England, Gloucestershire
Currency: GBP (1 GBP = 1.2200 USD)
Visa:
Nationals from USA do not require a visa to study short term courses up to 180 days. Documentation regarding purpose of visit must be shown at the border in order to enter the country. For Study purposes: letter of enrolment from school, accommodation arrangements and proof of payments to the relevant institutions.
Check visa requirements for nationals from other countries.
Visa requirements data last updated on 01 Dec. 2022
(
Source
)
High season: July
Low season: January
Average course price per week (High season): 728 £
Average course price per week (Low season): 240 C$
Cost of Living:
Big Mac price (England UK average):

3.64 £

(14% cheaper than in USA)
Mains electricity:
Residential voltage:

230 V

Frequency:

50 Hz
Weather in Cheltenham
Climate Table
Legend:
Midday Temperature
Night-time Temperature
32 °F
32 °F
32 °F
32 °F
32 °F
32 °F
32 °F
32 °F
32 °F
32 °F
32 °F
32 °F
60

mm
40

mm
40

mm
50

mm
50

mm
40

mm
60

mm
60

mm
50

mm
60

mm
70

mm
60

mm
Events in Cheltenham
Best time to take a language course in Cheltenham
Jockey Club Racecourse
March 2024The second most important horse race in England, A Jockey Club Racecourse organises numerous horse races through themed days such as "Ladies Day", "St Patrick's Day" and "Gold Cup Day".
Cheltenham Jazz Festival
May 2024Every year in the middle of the British country side, the famous Cheltenham Jazz Festival welcomes the greatest jazz musicians for shows and concerts.
Science Festival
June 2024The Science Festival aims to popularize science through activities or exhibits about physics, biology, geology or many other scientific disciplines.
Literature Festival
October 2024One of the oldest events of the literary world, this unique festival features authors and intellectuals of the English speaking world to present their latest works of art.
Arrival airports
Birmingham (BHX)
- 65 km. from Cheltenham city center
Public transportation to city center:
Every 30 minutes, 70 minutes.
Main stops: Birmingham International Airport, Birmingham New Street + Birmngham New Street, Cheltenham Spa
Taxi: 90 minutes drive to city center of Cheltenham
London Heathrow (LHR)
- 122 km. from Cheltenham city center
Public transportation to city center:
Every 60 minutes, 270 minutes.
Main stops: Gatwick Airport Londdon, Heathrow Airport London + Heathrow Airport London, Cheltenham
Taxi: 105 minutes drive to city center of Cheltenham
London Gatwick (LGW)
- 156 km. from Cheltenham city center
Public transportation to city center:
Every 60 minutes, 240 minutes.
Main stops: Gatwick Airport London, Reading + Reading, Cheltenham Spa
Taxi: 220 minutes drive to city center of Cheltenham
Public transportation in Cheltenham
Q&A - Questions and answers about Cheltenham
I am 63 years old and I can speak pretty fluent English, although I would like to improve my language skills in an adult course. Can you suggest anything?

"

In Cheltenham, there is a program specially designed for mature students. English lessons in the morning where students will talk about the afternoon trip: they will go through the vocabulary, sentences, and expressions that they are likely to encounter. Trips to gardens, Cotswolds Villages, cathedrals, river cruises, etc.

"

Ana Carolina, LanguageCourse.net - Dec 01, 2021

FAQ about courses in Cheltenham

What is the best language school for adults in Cheltenham?

Inlingua has received the best overall rating in Cheltenham.

Which English school in Cheltenham has the best location?

Inlingua , located in Rodney Lodge has been voted as the school with the best location in Cheltenham.

How did students rate Cheltenham compared to other cities?

Students rated Cheltenham with 4.7 stars out of 5.

What is the best airport to arrive to in Cheltenham?

What type of business English courses are offered in Cheltenham?

Didn't find what you are looking for?

Interested in language travel to other cities? Have a look at English language schools in other cities in England UK such as Abingdon, Arundel, Ascot, Ashford, Bath

...

, Bedford, Birmingham, Blackpool, Bournemouth, Bradford, Brighton, Bristol, Broadstairs, Bury St Edmunds, Cambridge, Canterbury, Caterham, Chelmsford, Chester, Chichester, Cobham, Colchester, Cornwall, Cotswolds, Cottesmore, Crowthorne, Dover, Durham, East Budleigh, Eastbourne, Egham, Exeter, Exmouth, Folkestone, Gloucester, Guilford, Hailsham, Hampstead, Hastings, Hatfield, Henley-On-Thames, Hereford, Hook, Hove, Ilfracombe, Ipswich, Isle of Sheppey, Isle of Wight, Jersey, Kent, Kingston upon Thames, Lancashire, Lancaster, Lancing, Leamington Spa, Leeds, Lincolnshire, Liverpool, London, Loughborough, Luton, Maidstone, Malvern, Manchester, Margate, Milton Keynes, Moulton, Newcastle, Newquay, Norwich, Nottingham, Oakham, Oxford, Paignton, Peterborough, Plymouth, Portsmouth, Preston, Ramsgate, Reading, Rochester, Salisbury, Scarborough, Sheffield, Shrewsbury, Skegness, Southampton, Stratford, Stratford-upon-Avon, Suffolk, Surrey, Torquay, Totnes, Truro, Watford, Weymouth, Winchester, Windlesham, Windsor, Woburn, Woking, Woldingham, Woodbridge, Woodcote, Worcester, Worthing, York or see our list of all schools in England UK. You may also want to consult options outside England UK for learning English.